[ad_1]

NEWYou can now listen to Fox News articles!
Kris Jenner continued her dramatic second-day testimony Friday in Blac Chyna's $100 million defamation lawsuit over what the ex-fiancée of Rob Kardashian believes was a coup by the Kardashian clan to cancel her reality show, "Rob & Chyna." 
The show aired on E!, and Chyna, 33, filed suit in 2017 after she said the show was given the green light for a Season 2 but was called off after Rob, 35, and the former exotic dancer had a dust-up.
"They had an option that they didn't exercise," Jenner, wearing a pastel suit, said on the stand. "[Rob] never got a letter. There was nothing to cancel."
During her testimony Thursday, Kris was questioned at length about the violent altercation between Rob and Chyna that led to their breakup and a restraining order against Rob.
KARDASHIAN TRIAL: KRIS JENNER CLAIMS BLAC CHYNA THREATENED TO KILL DAUGHTER KYLIE JENNER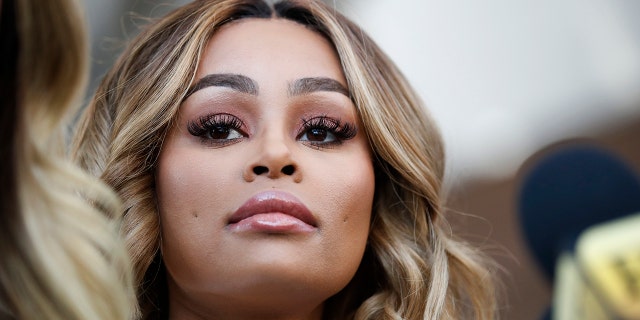 "It was pretty short before they got engaged," Jenner said, describing their relationship as "tumultuous."
She testified that she meant to intervene during an argument between Rob and Chyna. Chyna claimed she playfully wrapped an iPhone cord around Rob's neck "not to strangle him" but to "get his attention" while he was playing video games.
But Jenner's boyfriend, Corey Gamble, suggested he intervene instead.
KARDASHIAN LAWYER TEARS INTO BLAC CHYNA, ACCUSES HER OF WANTING TO BE ONE OF THEM: 'SHE WANTED THAT NAME'
"I said, 'I'm going right over,' and Corey said 'No you're not, I'm going over there,'" Jenner said.
On Friday, Kris couldn't hold back her anguish at reliving the ordeal. She claimed she was told Chyna put a gun to Rob's head and "tried to murder my son" by strangulation with an iPhone cord.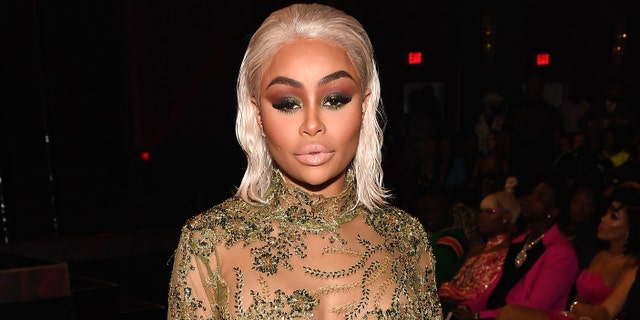 Chyna's attorney, Lynne Ciani, asked Jenner why she did not call Chyna after speaking with Kardashian about the exes' fight Dec. 14, 2016.
"She [Chyna] tried to put a gun to his [Rob's] head," the momager, 66, said on the stand, her voice cracking as she fought back tears. "My daughter Kim, 60 days prior, was duct-taped, put in a tub, robbed at gunpoint in Paris. I was traumatized by this. My daughter was almost killed."
BLAC CHYNA V. KARDASHIANS: DEFAMATION TRIAL RESUMES, CHYNA DETAILS TUMULTUOUS RELATIONSHIP WITH EX-FIANCÉ ROB
"Chyna said it was a joke … the gun pulled on my son's head was a joke. … I was traumatized … and it's not a joke," Jenner continued, her attention fixed on her former future daughter-in-law.
"I'm a mom, and my responsibility is to take care of everyone. We didn't put Chyna on the show — put her in a home with all these beautiful decorations — so we can take it away. Why would we do that?" Jenner wondered. "This is now blowing up, and I was so hopeful that this was going to be OK. So to answer your question, that's why I didn't call Chyna."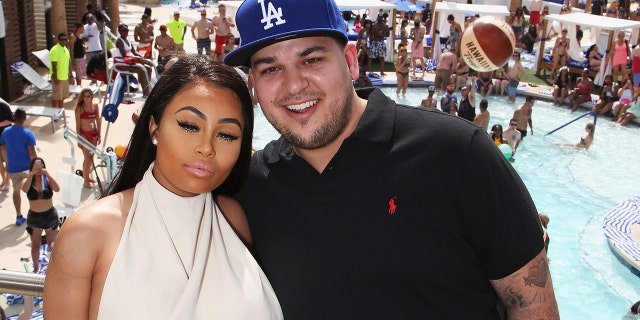 Kris also spoke of the notion that both Rob and Chyna were intoxicated and that Chyna had been "drinking for three days" in the lead-up to the dust-up. 
"It's an ongoing theme in their relationship — the drinking, the drugs," Kris said. 
People present in court also appeared to get a kick out of an exchange between Ciani and Kris when the attorney asked Kris about a text message she had sent to a "Rob & Chyna" showrunner that said, "She [Chyna] beat the s— out of Rob's face."
BLAC CHYNA'S DEFAMATION LAWSUIT AGAINST KARDASHIANS SEES DEMANDS ECLIPSING $100M: WHAT SHE'S ASKING FOR
Jenner said she was still upset about the fight when she sent the text.
"I think I meant to say she beat the s— out of his face. … It's like you're at an awards show, and you get slapped. … It's, 'Oh, s—! You got the s— slapped out of you.' It's a figure of speech," Kris explained with a reference to Will Smith smacking Chris Rock at the 2022 Academy Awards. "I [hadn't] seen him [Rob] yet."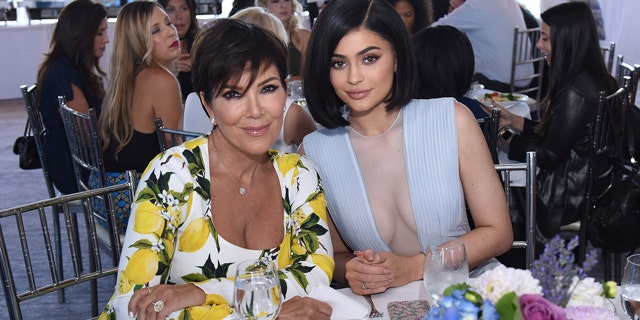 Jurors laughed at the Oscars reference, which also drew laughs from Kim and Khloe Kardashian and Kylie Jenner.
Asked about a subsequent text to the showrunner that said, "We need to ditch this bitch" in reference to Chyna, Kris claimed she was emotional.
BLAC CHYNA BREAKS DOWN IN TEARS DURING TESTIMONY
"I was very angry, very upset, very disappointed. I felt so sad. It was not my proudest moment, but it was how I felt at the time," she explained.
Elsewhere during Kris' testimony, Ciani asked about a Jan. 11, 2017, letter Rob purportedly wrote to her and his sisters pleading with his mother not to cancel Season 2.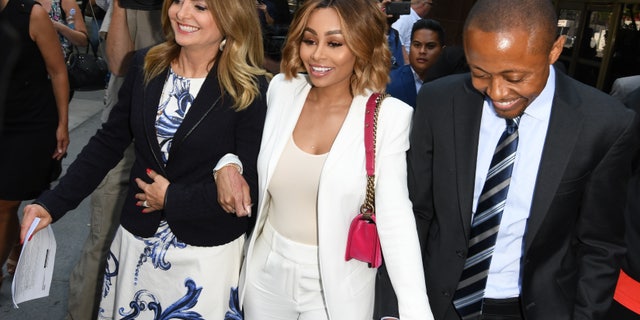 "The only things he has written to me are Mother's Day cards," Kris said. "I don't believe those are Rob's words. I think someone wrote it for him."
She maintained that she believed "Rob allowed that email to be sent."
ROB KARDASHIAN SEEKING PRIMARY CUSTODY OF DAUGHTER OVER BLAC CHYNA'S PARTYING LIFESTYLE: REPORT
Kris added that she didn't know what frame of mind Rob was in when he sent the letter to her. 
"One day, he was OK. The next day, he was a mess again. It was really hard to figure out."
Friday also saw testimony from Jeff Jenkins, a former executive producer for "Rob & Chyna," who had a hand in launching the long-running "Keeping Up with the Kardashians" series produced by Bunim Murray. He had been with the production company from 1998 to about 2018 and left to form his own production arm.
Kardashian attorney Michael G. Rhodes called Jenkins, who appeared virtually from his home in San Pedro, California. Jenkins testified that upon meeting Chyna and Rob for the first time, the two were "charming." Jenkins thought Chyna was "witty."
But Jenkins said that was the "last time" he ever saw the couple happy again. He further relayed that Chyna never wanted to try to work things out with Rob.
CLICK HERE TO GET THE FOX NEWS APP
Jenkins said he visited Chyna at her home and pleaded with her to make it work with Rob for the sake of the show. He testified that he even twisted his own therapist's arm – figuratively – to have him make a house call to Chyna and Rob on an emergency basis. But Chyna wasn't going for it.
Jenkins told Rhodes Chyna's response to the suggestion of couple's therapy or a retreat of some kind with Rob was, "F— no. F— Rob."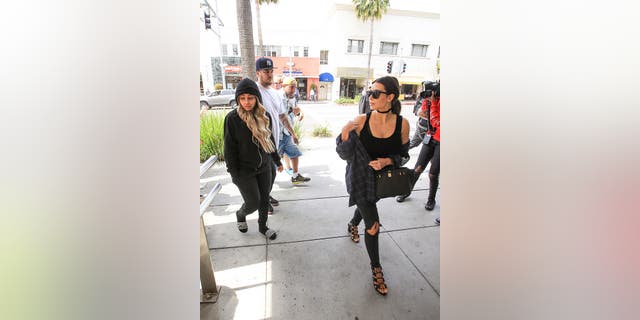 At that point, Jenkins said he knew "Rob and Chyna" would be kaput but explained that even with the show on life support, he still tried to help Chyna land her own reality show because he felt she still had a life that was worth documenting.
He said when he witnessed Chyna recording music in her home, he felt she had potential to make something of herself as a reality star. After filming some content clips, he tried to present a new show to networks like MTV, VH-1, OWN, Netflix, Lifetime and Reelz.
CLICK HERE TO SIGN UP FOR OUR ENTERTAINMENT NEWSLETTER
None of the networks were interested.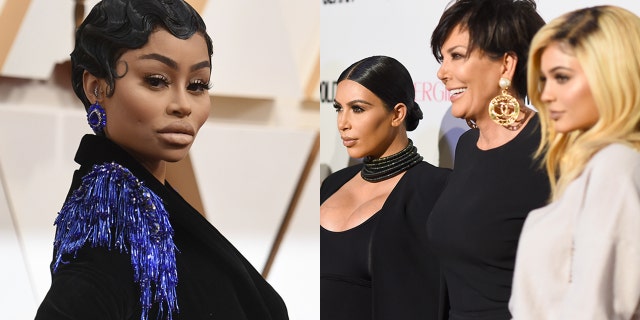 Friday's court proceedings ended much earlier than expected after Chyna's attorney called for a sidebar meeting with Rhodes and Judge Gregory W. Alarcon in his chambers.
The trial is set to resume Monday at noon ET.
[ad_2]